Availability settings
The Availability page allows you to change settings relating to the look and feel of the software, including actions that happen when calls take place.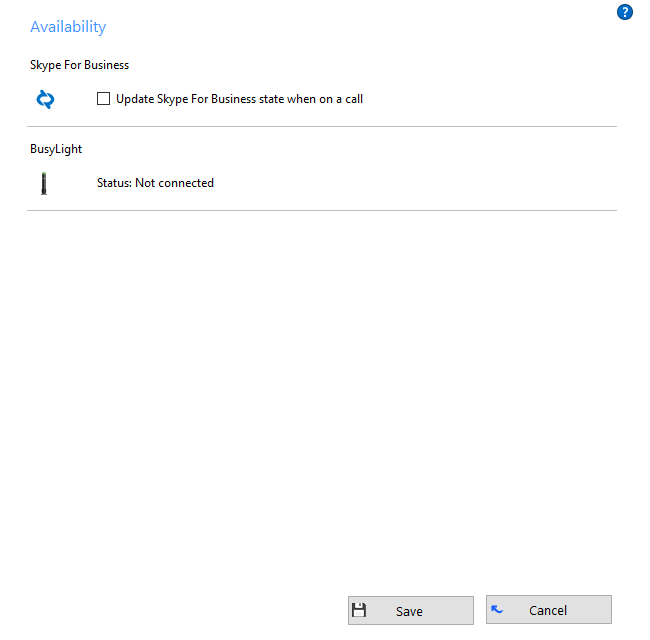 Update Skype for Business
If you use Microsoft Skype for Business, can automatically update the Microsoft Skype for Business state accordingly. Tick this option to enable the feature.
Busylight
has plug and play compatibility with Busylight so everyone in the office can see whether a colleague is available for a conversation, busy on the phone, or simply does not want to be disturbed.
For more information, please click:here.