Mappen -> Adresboek
Het Adresboekvenster is toegankelijk vanuit het Directories en Berichten gedeelte. Het geeft toegang tot een bedrijfs gedeeld adresboek.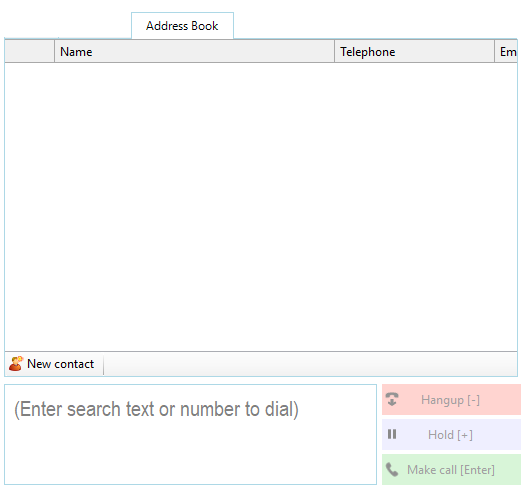 Contactlijst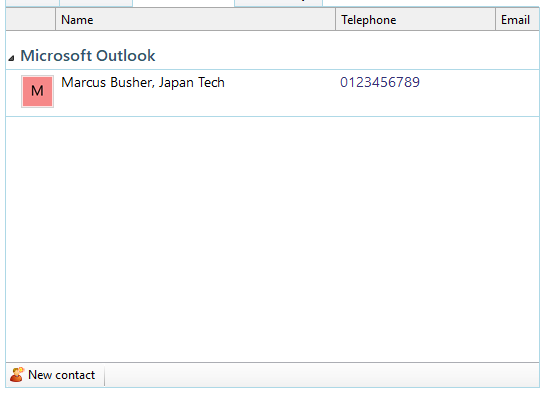 Klik op de naam van een contactpersoon om de contactgegevens weer te geven.
Zoeken

Voer zoekcriteria in het tekstveld in om de invoer te vinden. Meestal kunt u de resultaten die u wilt hebben, vinden door het invoeren van tekst in dit veld. De lijst met resultaten wordt bijgewerkt terwijl u typt en wordt steeds specifieker met elk ingetypt karakter. Vanuit dit scherm kunt u klikken op het telefoonnummer van een contactpersoon om hen te bellen of op hun naam te klikken om hun contactgegevens te bewerken of te bekijken. Als u de Google integratie in hebt ingeschakeld, kunt u de referentiegegevens van Google rechtstreeks in het Adresboek doorzoeken en net zo gemakkelijk toegang krijgen tot de zoekresultaten als elke andere geïntegreerde app.
Actie knoppen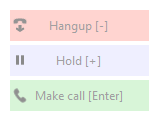 Gebruik deze om interactief te reageren op het huidige gesprek en contactpersoon.