Gespreksafhandeling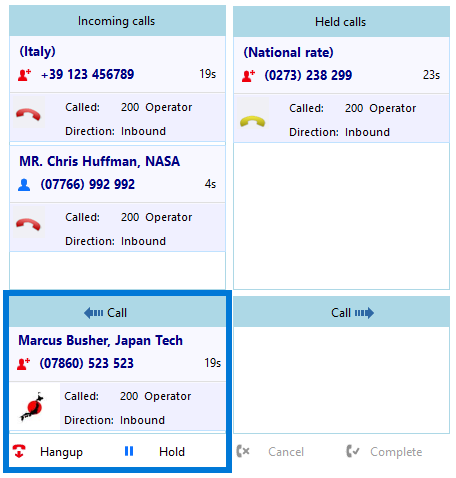 Status opties
In- of uitschakelen DND of Doorsturen.
Gesprek(ken) in de wachtstand
Huidige gesprekken in de wacht in afwachting van overdracht of een andere actie.
Inkomend(e) gesprek(ken)
Nieuwe oproepen die wachten om te worden beantwoord verschijnen hier.
Huidige oproep(en)
Oproepen die al zijn beantwoord.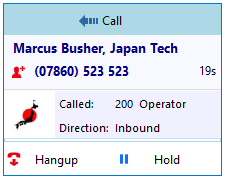 Contactinformatie
De naam en het telefoonnummer van de beller of gebelde persoon.
Gespreksinformatie
Andere informatie over het huidige gesprek.
Gespreksacties
Gebruik deze knoppen om met de huidige oproep te interageren.